Since March 2021, we have been actively participating as a vendor company in Hiroshima Prefecture's New Business Model Development Support Project and have been recruiting project monitor participants for the 'Intra-Facility Automated Conveyance System' project.
Subsequently, in May 2021, Okazaki Clinic-operated group home 'Enya' in Mito, Mihara, in collaboration with our company, shared the objectives of this project, and we have been advancing the 'Intra-Facility Automated Conveyance System' project. You can watch the YouTube video here!(Part 1&Part 2)
For more information about Hiroshima Prefecture's project, please click here!
Based on this project, Mr. Toshifumi Nishina, CEO of NS Consultants Co., Ltd., contributed an article to the September 1, 2021 issue of 'Byoin Rashinban' (Hospital Compass) with the theme 'Addressing Challenges and Preparing for the Post-COVID Era: Recommendations for Improving Efficiency in Hospital Operations in the Current Pandemic Situation.' We are pleased to introduce this contribution!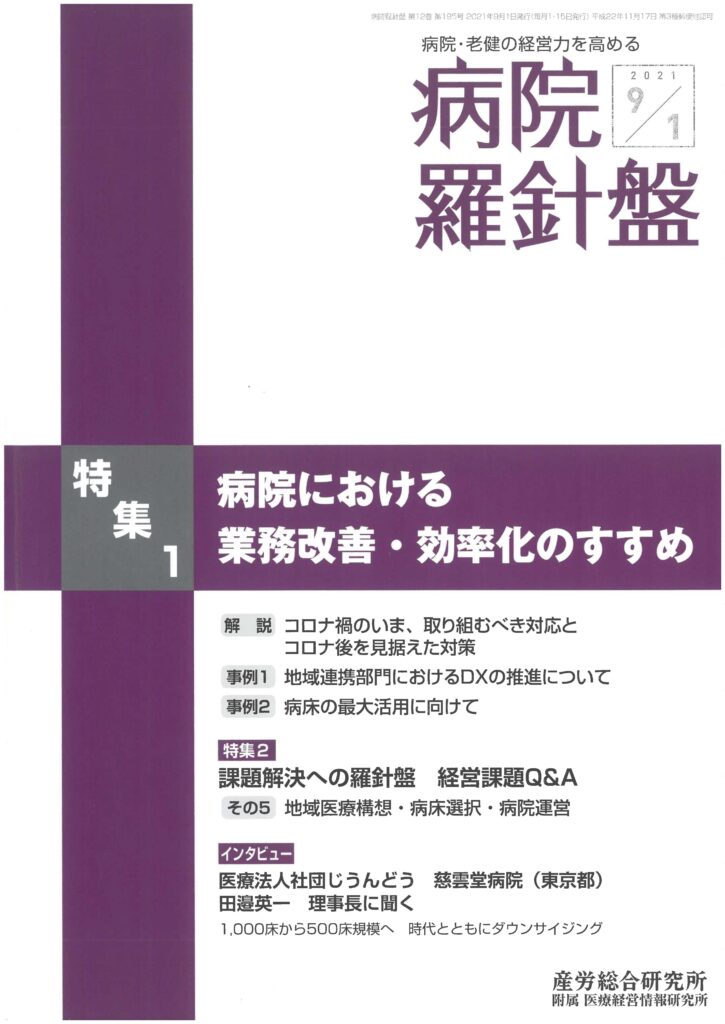 Hiroshima PS is working on addressing challenges and expanding human resources in the transportation field. Why not join us in devising a system where support robots assist with labor-intensive tasks?
If you have any concerns or questions, please feel free to share them with us.